It's been a while since I felt so excited and proud at the same time.  We are three days from the official launch of the Typemock Academy. And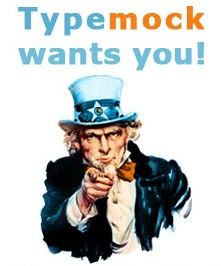 even though we've been celebrating 5 years of easy unit testing the whole month, and it's been quite a ride, the Academy launch is a Big step forwards, and a landmark occasion.
It's been 5 years since I founded Typemock and looking back I can't believe how much we've come forwards. The academy is not just the academy – it symbolizes looking forward, the Future of Typemock.
It wasn't that long ago that we realized the partners full potential – and here we are, launching the first (of many!) Typemock Partner Academy. As amazing as it seems, we never approached them before or asked them to be our partners. We found out that there are consultants and industry leaders all over the world that are recommending and implementing Typemock's tools because they realize that that will help their customers. Now it's our time to organize it, and to give back; by giving them the knowledge, the back up and the tools in order to continue what they do and to help their customers benefit even more from our products.
We are answering the industry's call. We're telling you – come and partner with us and support and bring the message of a craftsmanship code to more and more developers all over the world.
See you all there!